Who We Are
Established in 2012 and comprising four units (Human Resources, Fiscal Operations, Information Technology, and Special Projects and Programs), the College Business Office consolidates the business operations of each of the six undergraduate colleges, resulting in operational efficiencies through standardizing, streamlining, and automating administrative processes.
The Colleges Business Office is supported by Academic Affairs, Student Affairs, and Business Affairs-HDH.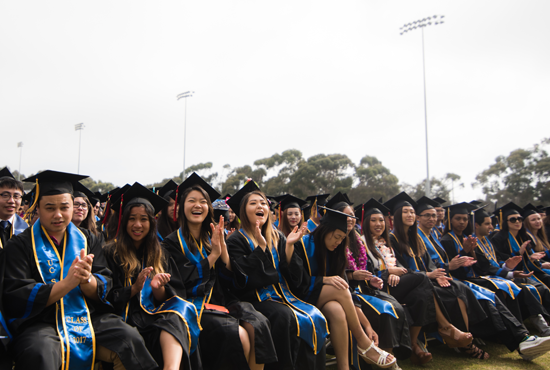 Colleges Commencement Ceremonies
Find out about commencement ceremonies for all the colleges.
Coffee with a Prof
UC San Diego's Coffee/Dine-With-a-Prof program allows undergraduate students to meet remotely with a faculty member or graduate teaching assistant, and learn more about their course or area of study.