Undergraduate Colleges Business Office
Find out more about the services and resources provided by the Undergraduate Colleges Business Office.
About Us
The Colleges
One of the features that sets UC San Diego apart from other major universities in the United States is its family of undergraduate colleges: Revelle, John Muir, Thurgood Marshall, Earl Warren, Eleanor Roosevelt, Sixth, and Seventh. Learn More about each college: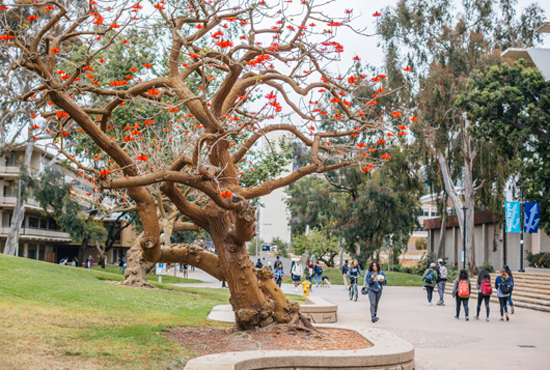 Contact
Contact Us: Find answers, request services, or get help from our team at colleges@ucsd.edu. Visit UCBO Forms to submit a support ticket. 
Location: Mandeville Center, first floor, #117  (map)
Mailing Address:
Undergraduate Colleges Business Office, 9500 Gilman Drive, mail code 0301, La Jolla, CA 92093-0103